Should pay all his costs: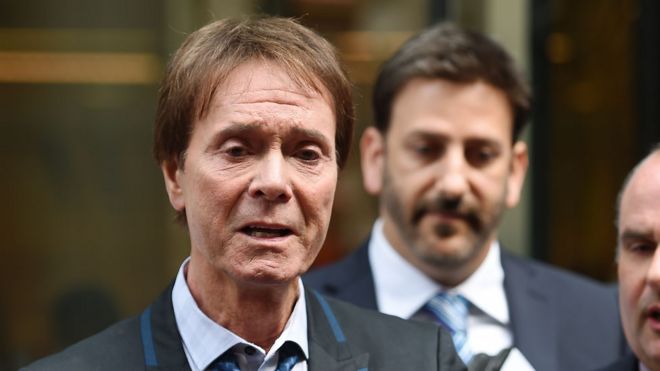 The BBC has agreed to pay Sir Cliff Richard £850,000 towards his legal costs within 14 days, following his privacy case against the corporation.
A judge ruled the BBC infringed the singer's privacy in its reporting of a police raid on his home in 2014, awarding him £210,000 in damages.
Sir Cliff was never arrested or charged as part of the investigation.
The BBC sought leave to appeal against the High Court ruling but the application was rejected.
The corporation has apologised to Sir Cliff for the distress caused, but wanted permission to appeal, arguing the court judgement could threaten press freedom.
The BBC will now decide whether or not to go directly to the Court of Appeal to seek permission to appeal.
A BBC spokesperson said: "This is a complex case and while we hadn't decided on whether to pursue an appeal, we sought permission today in order to keep all options open.
"We reiterate that we are very sorry to Sir Cliff for the distress caused and have no desire to prolong this case unnecessarily, but the ruling has raised significant questions for press freedom and we are considering the best way to address these."
The judge's findings had included that Sir Cliff had a right to privacy while he was a suspect in the South Yorkshire Police investigation – trumping the broadcaster's right to freedom of expression to publish his name and cover the raid.
Barrister Gavin Millar QC, leading the BBC legal team, told a hearing on Thursday it was "appropriate" for the corporation to pay legal fees incurred by Sir Cliff.
The £850,000 may not be the final total for his legal fees, but Sir Cliff is being given it now to pay his lawyers.
The singer's lawyer, barrister Justin Rushbrooke QC, did not give an overall figure for how much the case had cost his client, but Sir Cliff told the trial he had spent more than £3m.
The BBC is also going to pay £315,000 to South Yorkshire Police for legal costs.